LiveCall integration with Intercom via Zapier
Do you use Intercom? Consultants not replying fast enough to your leads? Trigger a callback from an intercom message to increase conversions!
---
Integrating LiveCall with Intercom brings you even closer to your contacts and allow you to speak to them over the phone. Using Zapier, you can automate this process in just a few simple steps.
Before integrating, decide which Target group you will assign to answer callbacks. If none of your existing target groups fits this profile, go ahead and create a new one just for the Intercom integration.
1. First, you will need to collect phone numbers using Intercom.
Go to your Intercom Operator Settings and turn on the "Qualify leads" feature.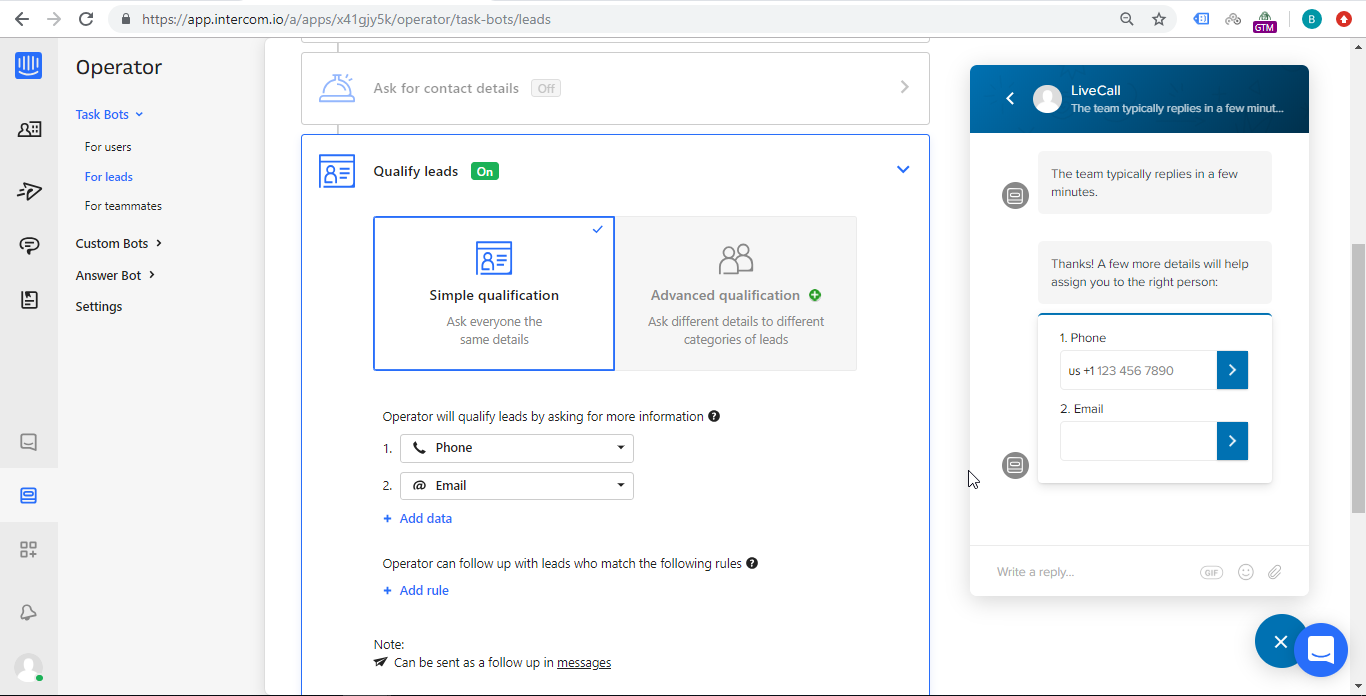 Make sure to place the phone number field before the email address field for the integration to work correctly! Information is sent to Zapier as soon as the user completes the email field in Intercom.
Your users are more likely to fill in the prequalification form if you disable other forms which collect their personal details. We recommend that you stick with one form and turn OFF the

Ask for contact details

feature.
Once you enable Intercom to gather lead information, you can proceed to integrating these forms with LiveCall.
2. Go to your Zapier account and set the trigger to 'Catch webhook'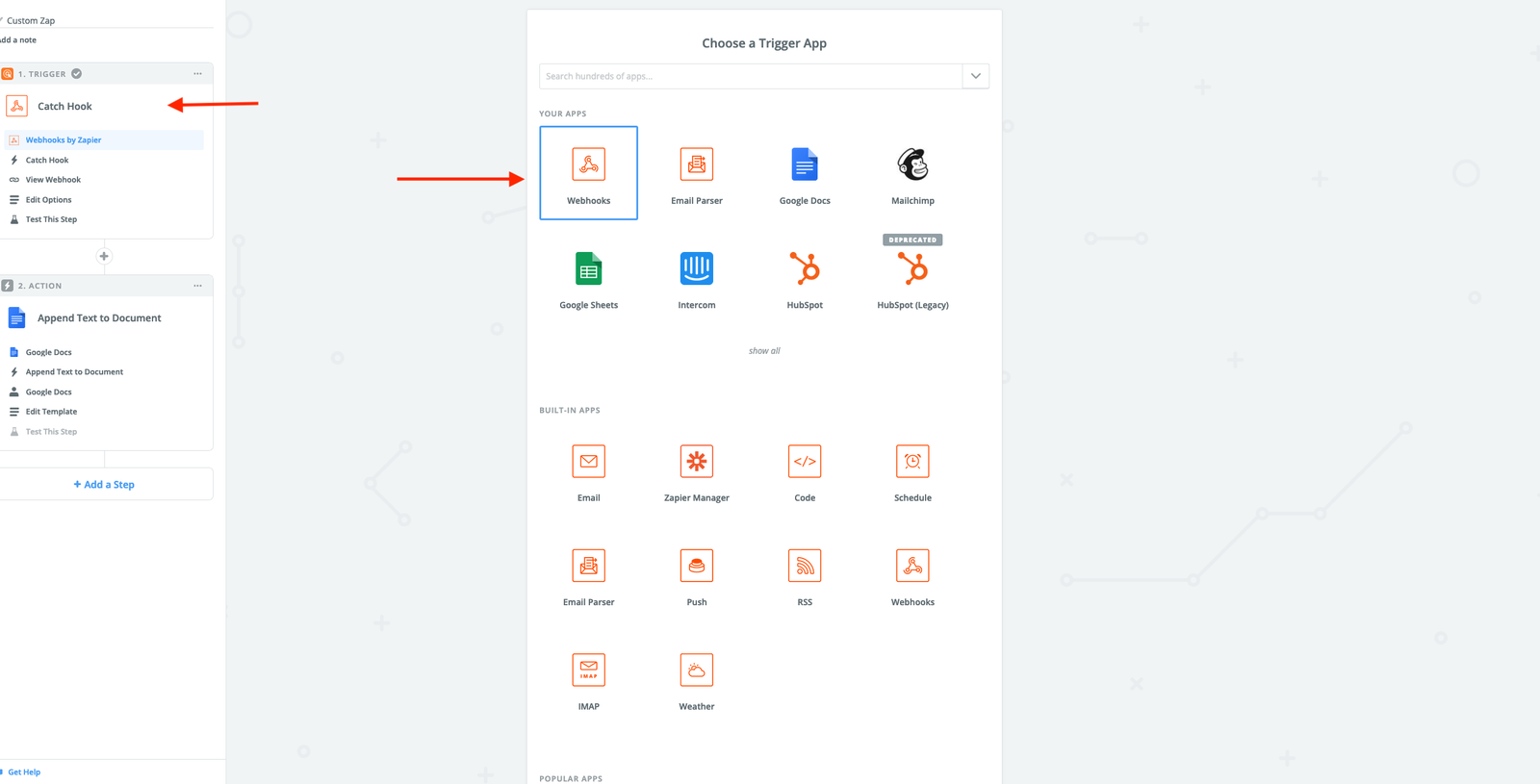 3. At the 'View webhook' stage Zapier will provide you with a link. Copy the link to your clipboard.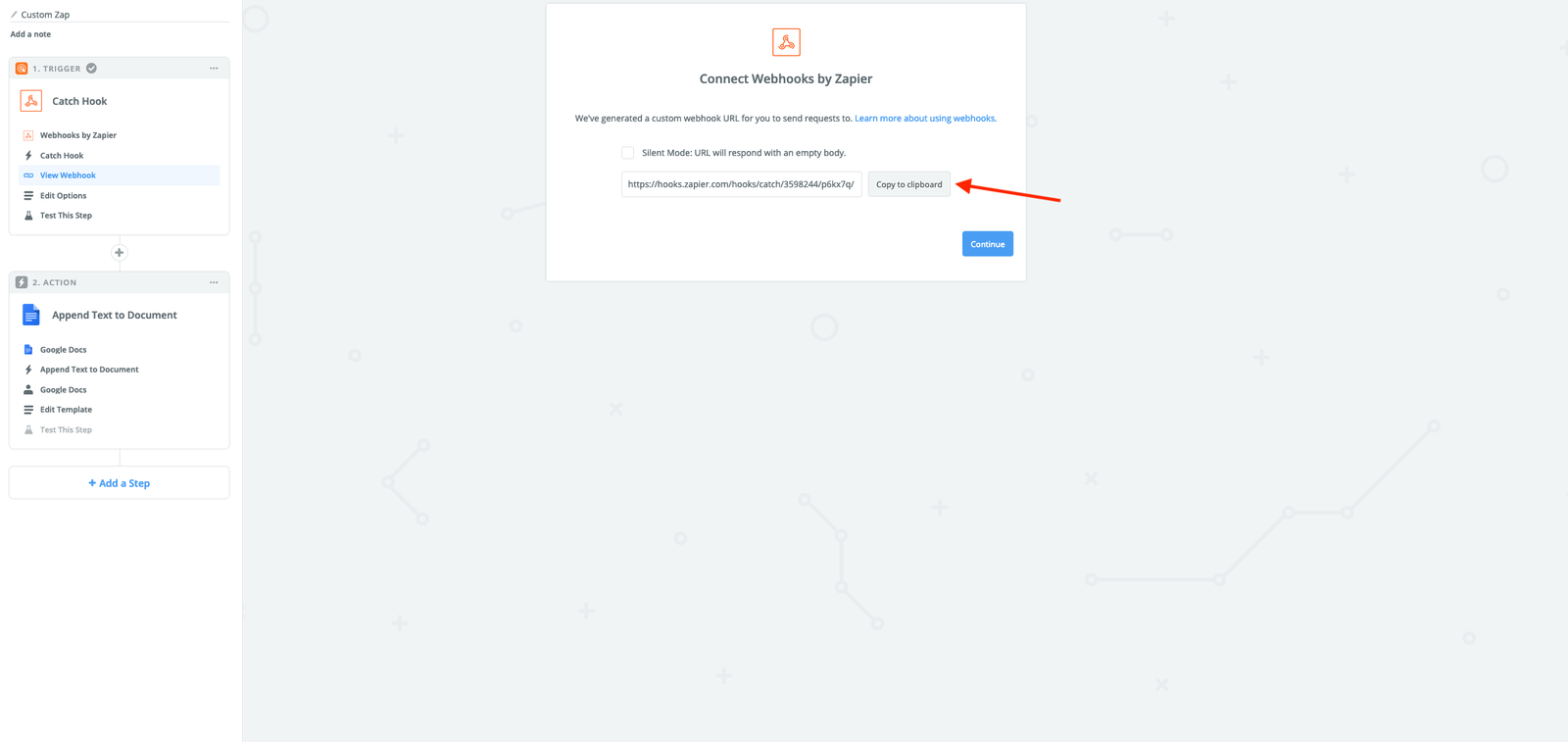 4. Paste the link from Zapier to the Developers Hub in Intercom (Your apps > Configure > Webhooks), and save changes. Then, select the relevant Webhook top: contact.added_email. Click save.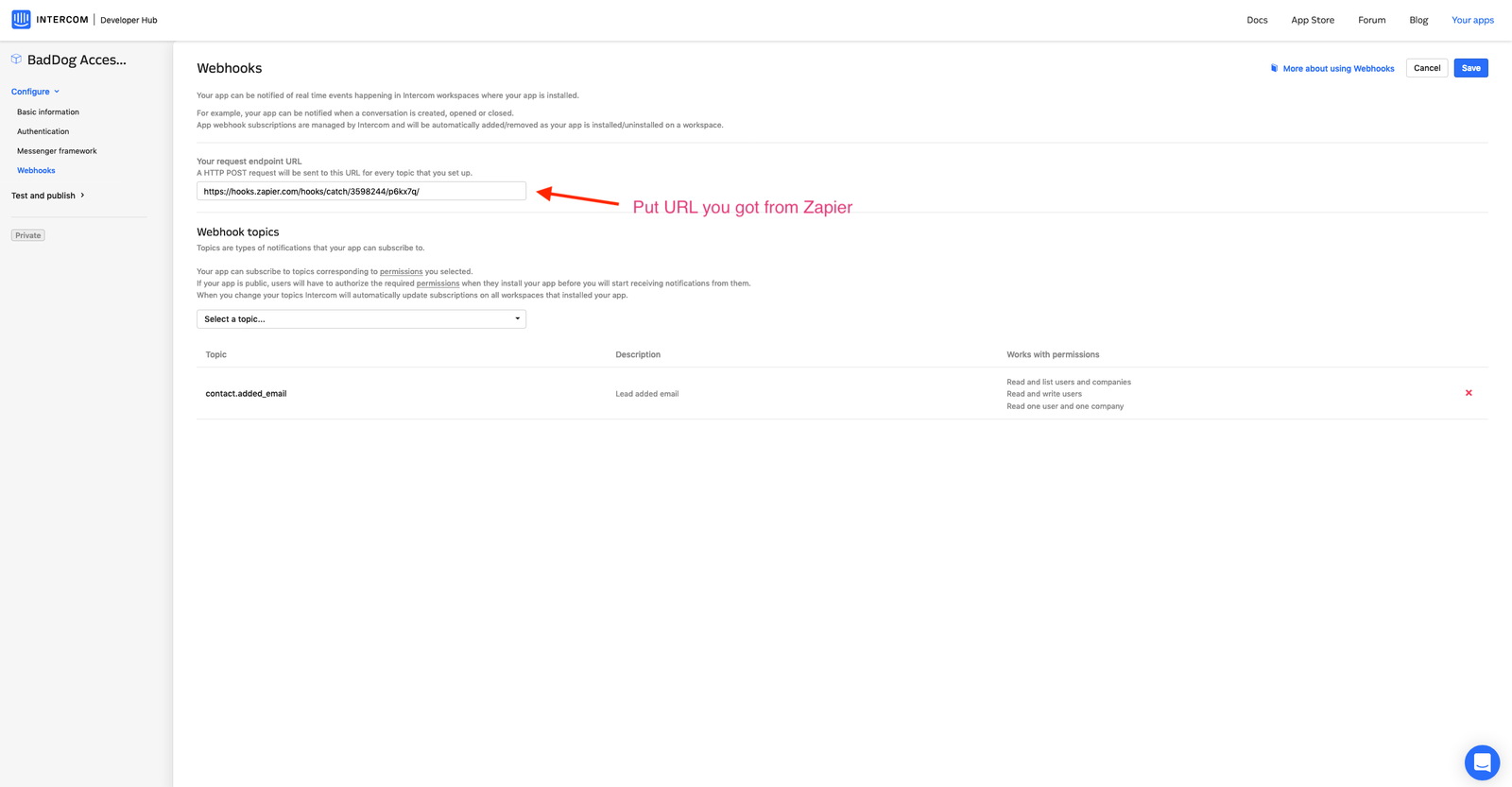 5. Now, go to your website, open a new Intercom conversation and submit a test form to generate a sample for Zapier. This way you can also check that the Intercom settings are configured correctly and the phone numbers are being collected.
Put in a phone number you can answer, like a cell phone, and not one in the target group you will connect to.
6. Now, going back to Zapier, choose LiveCall as your Action App.
7. Select 'Make Call' as the triggered action and connect your LiveCall account to Zapier.
8. Select the Target Group (as configured in your LiveCall app). The consultants who are saved under this Target Group will be dialing your Intercom leads.
In the phone number field, open the drop-down and select a number submitted in the test in step 5.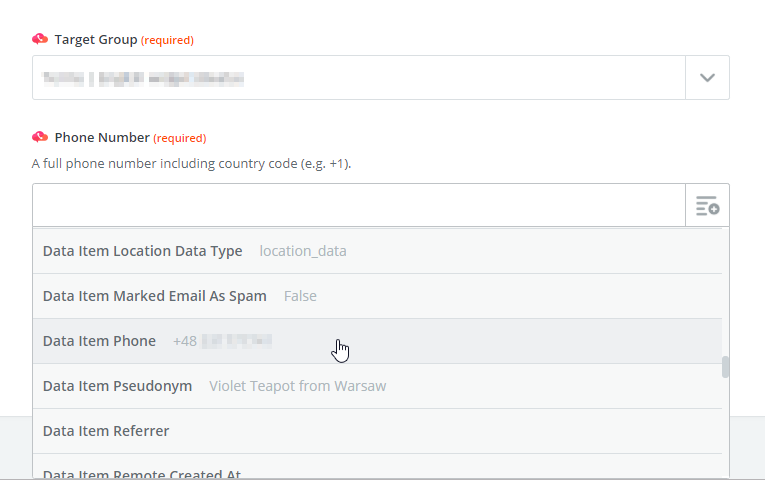 9. Now test the trigger step and wait for the call to be triggered!
Congrats, your Intercom <> LiveCall zap is complete!
Categories: